An experience you will not soon forget!
Are You Planning An Event?
Table That Move is a unique entertainment experience that offers novelty items with pazazz and purpose! Our models mingle with your guests and will leave them speechless when they stroll throughout the room presenting them with delightful Appetizers and/or Treats!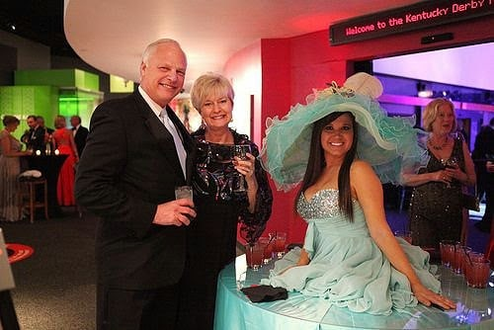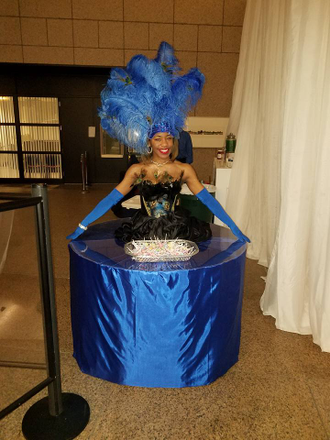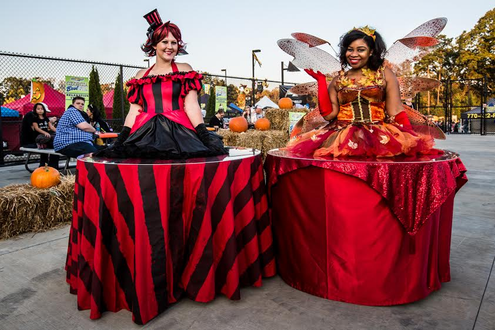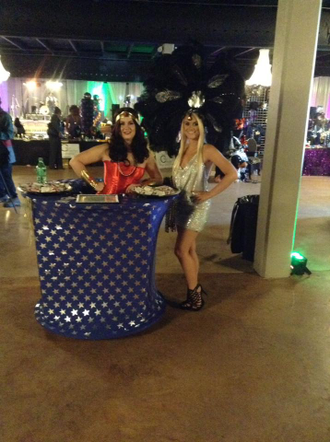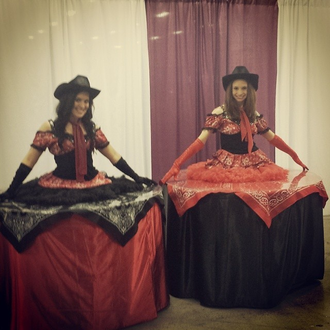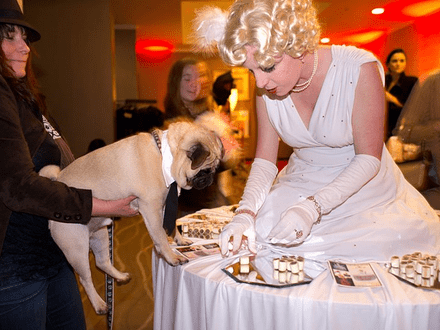 Right from the beginning, your event is unique
Our strolling table consists of a model wearing an elaborate costume, often to fit your theme, which doubles as a table. The purpose of the living table is to dazzle and entertain guests at events while also serving hors d'oeuvres, cocktails, or small desserts. *All pictures are examples of the attractions we offer. Actual attraction style and color can vary based on availability.*
Extra Rental Services Available
No matter your event's aesthetic, there's a way to incorporate a striking living wall into your big-day design where we can greet your guest with a glass of bubbly.
Use as a display for parties, bridal showers, wedding receptions as a staging prop to present parting gifts to guests. * Contact us about details of cake*
Strolling Champagne Skirt
The skirt can be decorated to perfectly match any event. It can go to parties and distribute almost any thing (popcorn, souvenirs), you are not limited to champagne.
"Unique experience.. will definitely want to see this again!."

"I seriously cannot say enough amazing things about Table on the Moves!

We didn't want long lines for drinks, food and cakes. I knew right away that I wanted to contact them to see what my options was. I gave her a vision she came up with the most BEAUTIFUL ideas, but also took all my suggestions and requests very seriously. The package we went for had included three tables. It was honestly the easiest part of the entire event!"

"Hired them for an adult birthday party. It was the best decision I made. They were very professional. And interacted well with our guests. We placed the customized party favors on the strolling table. And that allowed our guests to interact with the table. Definitely worth cost.

"I had to snapchat this because you have to see it to believe ."

"The strolling table was such a surprising addition, definitely was not expecting to have food serve this way."

"OMG, love, love, love...table was a great conservation piece! ."

"Very easy to work with and exceeded our expectation!"

"Our guest were pleasantly surprised and took every oportunity to take selfies, which we wanted."

"Thank you for the excellent service"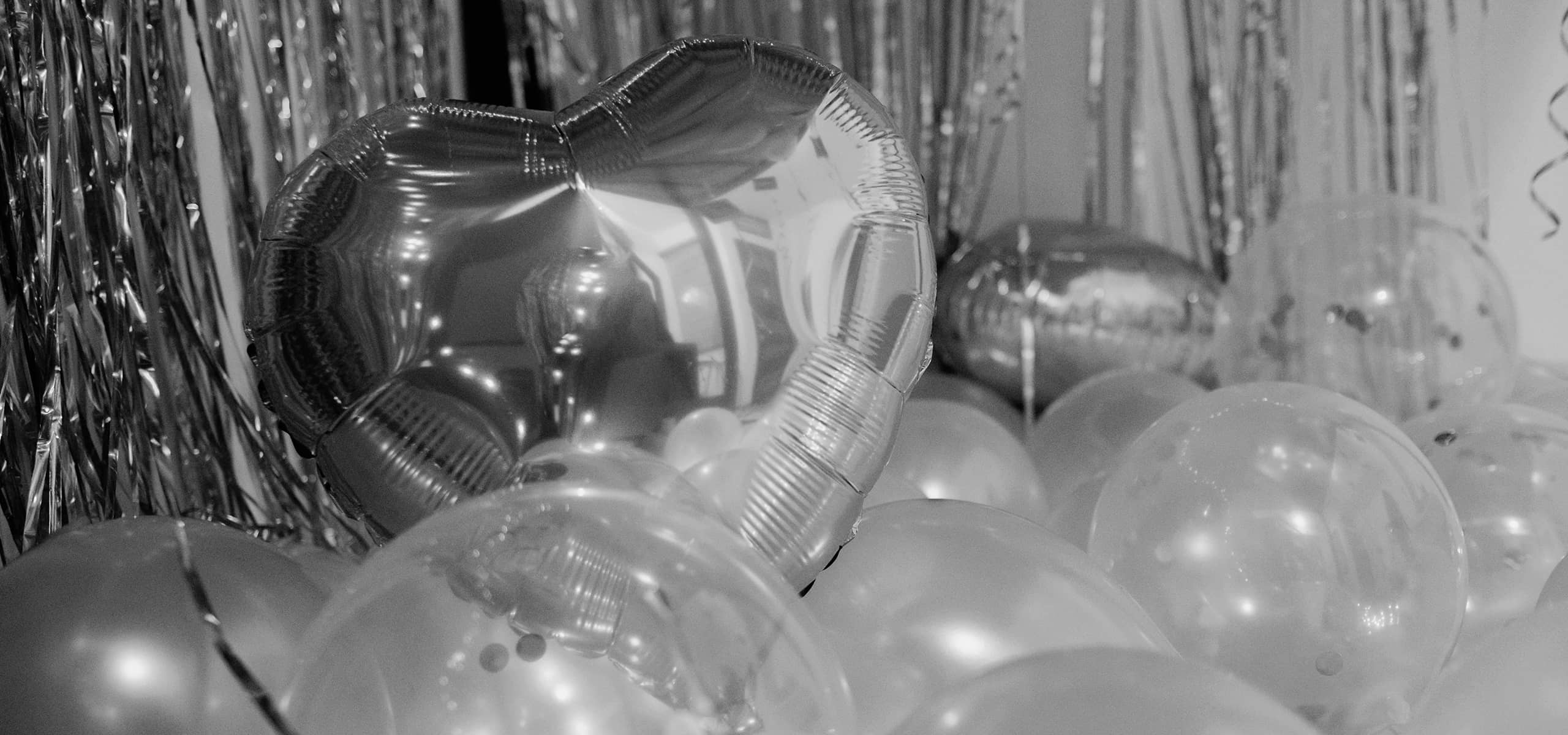 Whether you're looking to organize a private party, wedding or corporate event, we'd love to hear from you.